The Daily UI Challenge is a fun side project to challenge your skills, and flex your creative muscles.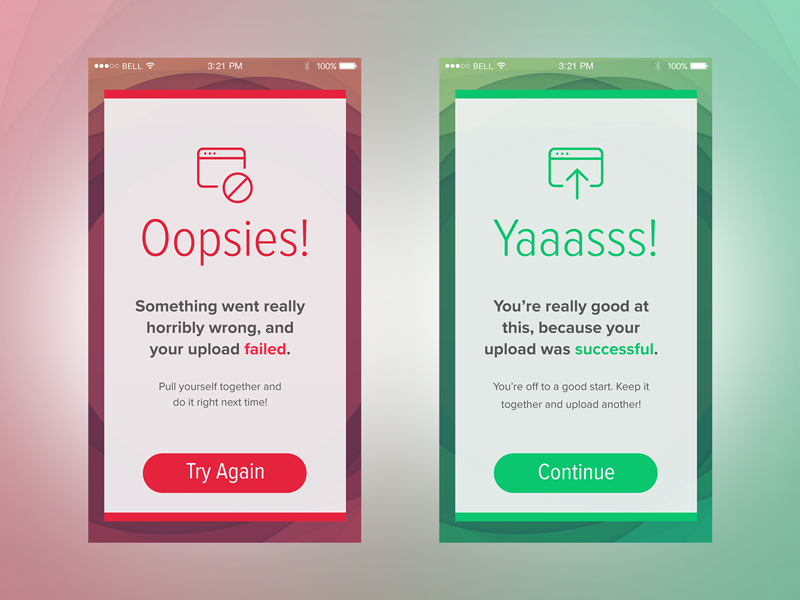 Day 011
Flash Message
For some kind of flash message, I chose to do a pair of success/failure messages on a mobile file upload protocol. To keep it from being boring, I added a bit of a personality and attitude.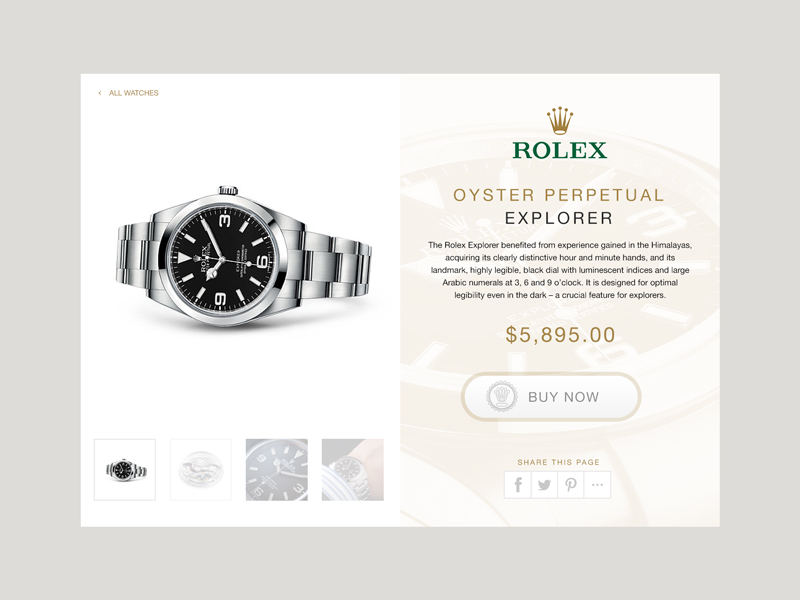 Day 012
E-Commerce (Single Item)
Following in the footsteps of my day 003 submission (the landing page for an Eames lounge chair & ottoman) , I figured I'd create an e-commerce page for something else I dream about owning, but probably never will. If you think you can change that, I'd love to hear from you!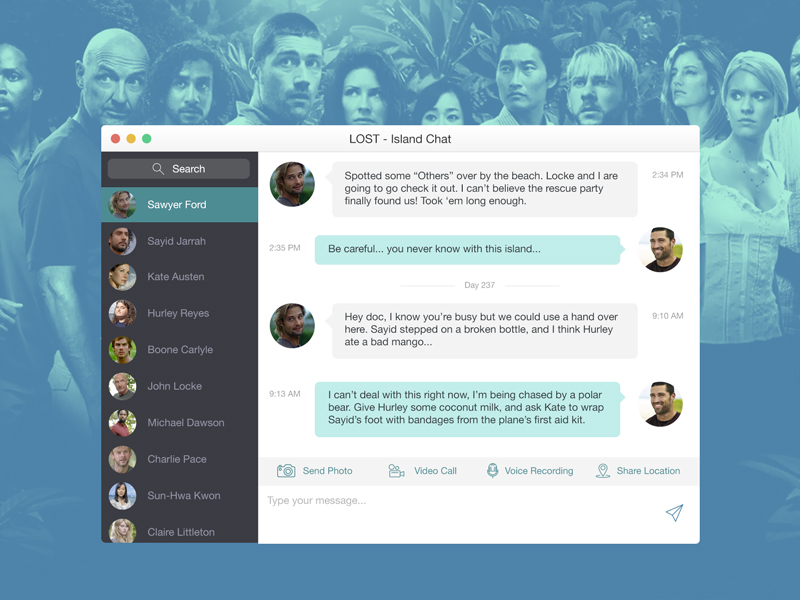 Day 013
Direct Messaging
Ever watch the TV series LOST? They ran into all kinds of problems on that island, and it seems like the ability to easily communicate would have alleviated a lot of the issues they had. So I designed a chat app for the survivors of Oceanic flight #815 – it even has the ability for them to immediately share their location/GPS coordinates, to make it easier to call for help when needed.
Also, for these users, calendar dates would be meaningless, so all date timestamps are in the context of number of days on the island. It's the little things!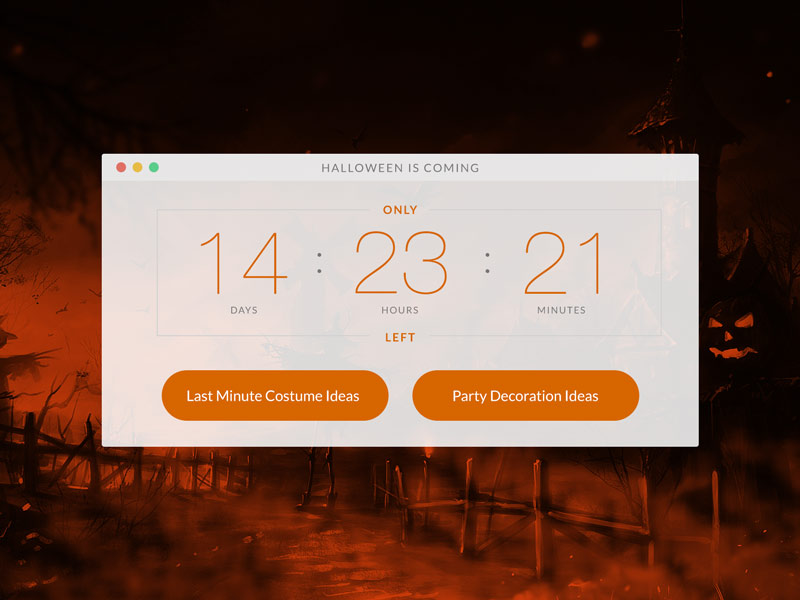 Day 014
Countdown Timer
A countdown to the one day of the year I'm always counting down to! Halloween is the best day of the year.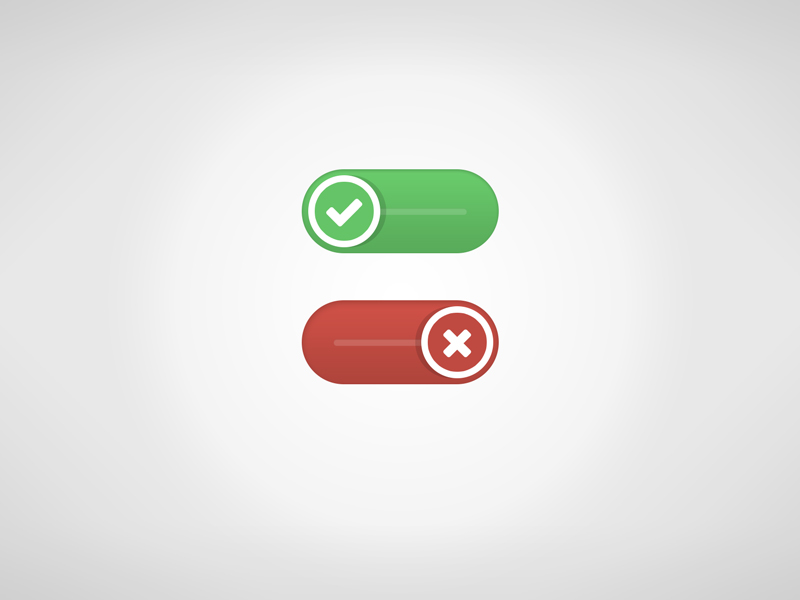 Day 015
On/Off Switch
A simple touch-optimized on/off toggle switch for a mobile application.