As a UX designer, I specialize in creating engaging & compelling user interface designs and experiences for digital mediums.
I live in Atlanta, GA, with my wife, daughter, and three rescue pets: a dachshund, a bloodhound-lab mix, and a really grumpy cat. As a UX designer, I'm passionate about creating beautiful, functional products and experiences for interactive mediums. Currently, I am working as UX design lead at Evident, focused on crafting unique and engaging user experiences for cyber-security products that bring trust and authenticity to the internet.
I also have a background in non-UX design, and my work has been featured everywhere from the covers of top-10 bestselling rock albums to the prominent ground floor windows of the Good Morning America studios in Times Square, and just about everywhere in between.
Any UX designer knows that user empathy isn't specific to any one industry…
…but I happen to have experience working with clients across numerous industries. I have designed websites, analytical tools, dashboards, mobile apps and enterprise software applications that have been used in a very diverse range of verticals, whether internal-facing, consumer-facing, or catered to a highly specialized and specific persona or user group.
With over a decade of design experience, I've learned that design thinking and great ideas transcend niches.
Though today I work primarily as a UX designer, I've built this focus on an evolving foundation of diverse design disciplines spanning over the last decade.
Combining strategic thinking and creative execution, my experience has covered a broad range of design areas, including:
UX design + UI design
Web design + interaction design
Branding + identity design
Environment design + physical spaces
Illustration
Print design + advertising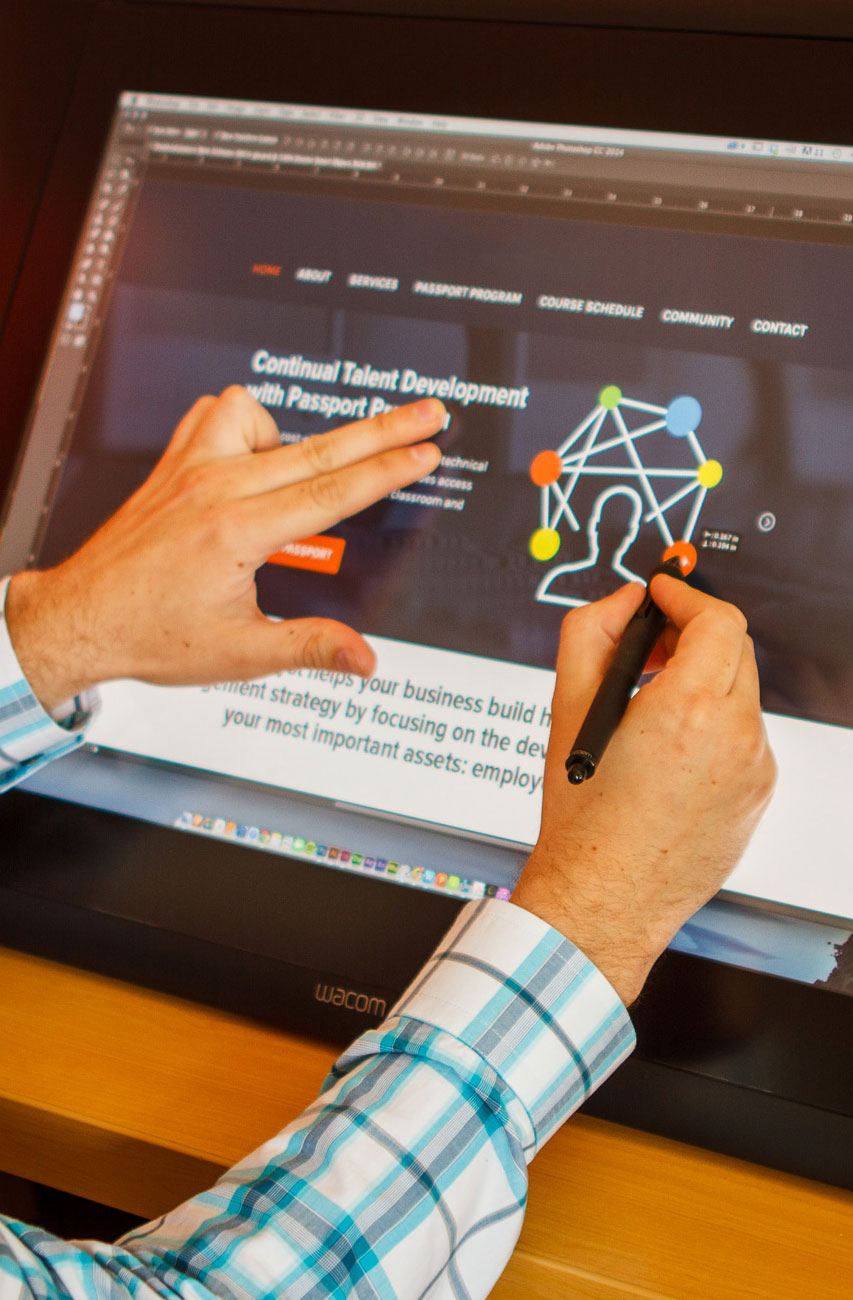 Just a few of the clients I've been fortunate to work with.
I've worked with companies of all sizes, from startups to Fortune 500's, and some of the most recognizable brands in the world.