High level executive overview to deep insights
Forensic insights for one of the world's leading producers of paper products.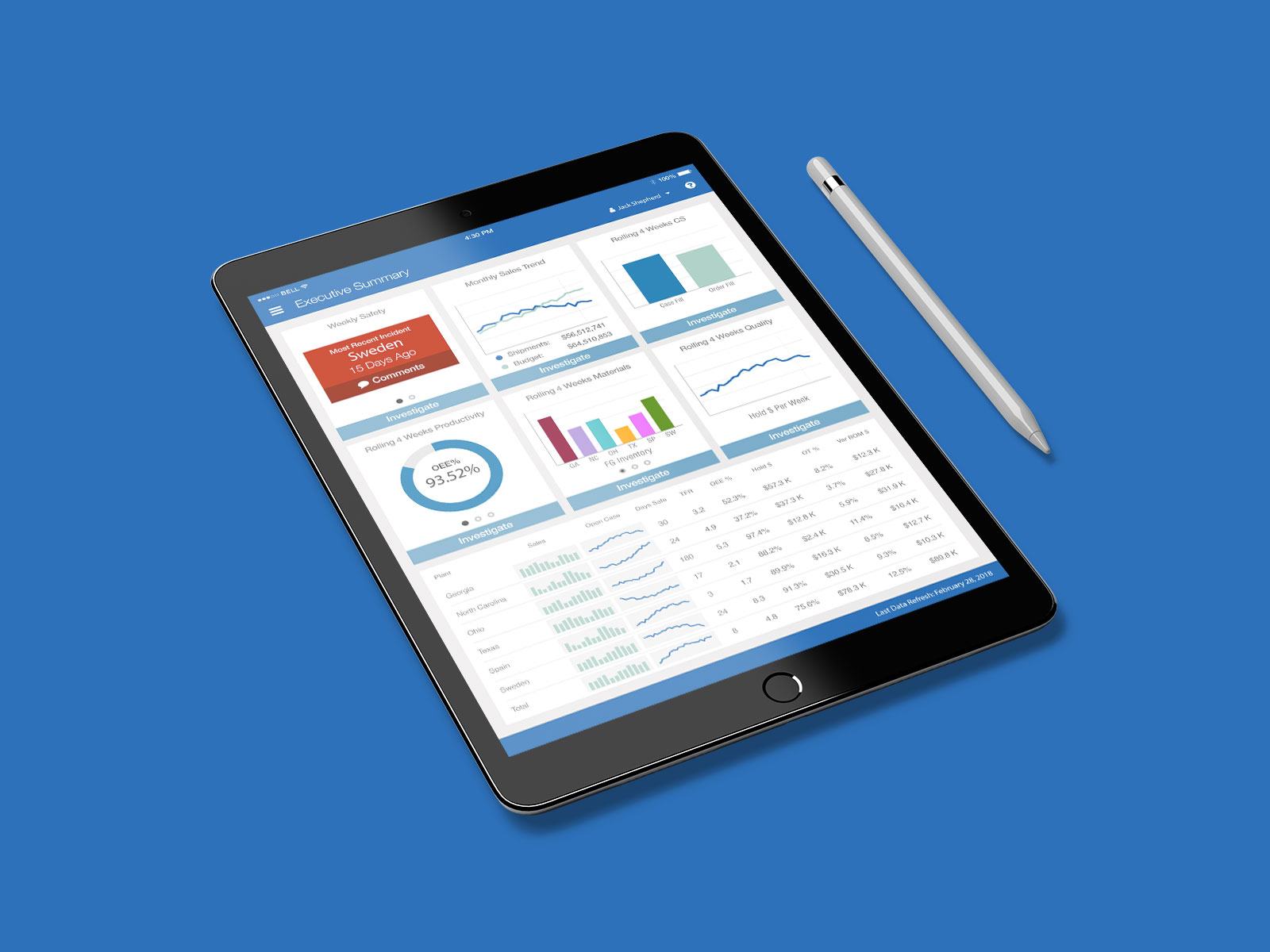 The challenge
The client, who is the largest producer of freesheet paper in North America, and the second largest in the world, employing nearly 10,000 people, required an analytical tool that gives executive-level business snapshots into several divisions of their business, including safety, shipments, customer service, productivity, materials, human resources, and quality.
Prior to this application, executive leadership was receiving regular reports from across the organizational hierarchy, both vertically (business units) and horizontally (geographies). These reports, basically spreadsheets, lacked standardization and served only as standalone snapshots. Converting them into something useful was time consuming to distill, and resulted in disparate views of data across the organization.
The solution
Providing a unified view of data at both the horizontal and vertical level was essential to allow all involved parties to have access to the cross sections of data they needed. Executive leadership needed standardized snapshot views that offers comparisons between plants and manufacturing facilities across the globe, showing performance over time, as well as predictive, forecasted performance.
RBAC (Role-based access control) was utilized to determine the entry point to the reporting suite for leadership at various levels, meaning that leaders at the executive level were finally able to explore forensic analysis throughout the hierarchy of the organization while receiving standardized reporting from individual business units, geographies, and areas of the business.
UX objectives
Data must be forensic, and should encourage exploration
A path of analysis should be guided, by clearly showing where problems exist
Since a key goal was standardization, user adoption was critical for the success of the project
Clearly combine historic data with predictive analytics to show forecast trends without leading to confusion
Role-based views of the data should be unified to make comparisons and analysis easy